Phase TWO
The completion of our first phase provided the main infrastructure for the upper level rooms. These consist of 3 working rooms. A multi-purpose hall space - roughly the same dimensions as our Social Space on the ground floor and two meeting area's to be created in the upper level above our reception on the ground floor. The plans are shown below:
The largest space - a multi-purpose activity space is to be fitted with a suspended sound proofed flooring solution that will accomodate a range of activities including dance and sport. The space will have full sound and vision capability. Ventilation and heating will be provided from the newly installed heat recovery ventilation system which is a green energy solution that aims to provide efficient heat and ventilation while keeping costs low. The architect vision for this space is shown below: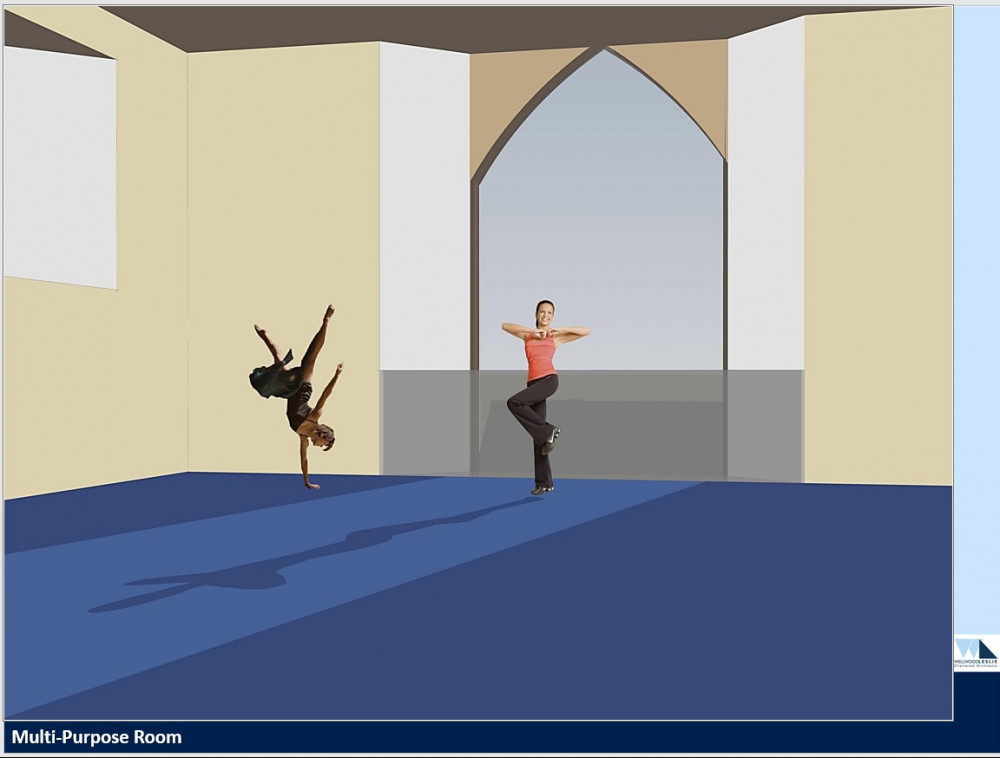 The space above reception will provide two meeting rooms or one larger space. The space will be split by a room divider giving maximum flexibility. Both rooms will be provided with sound systems.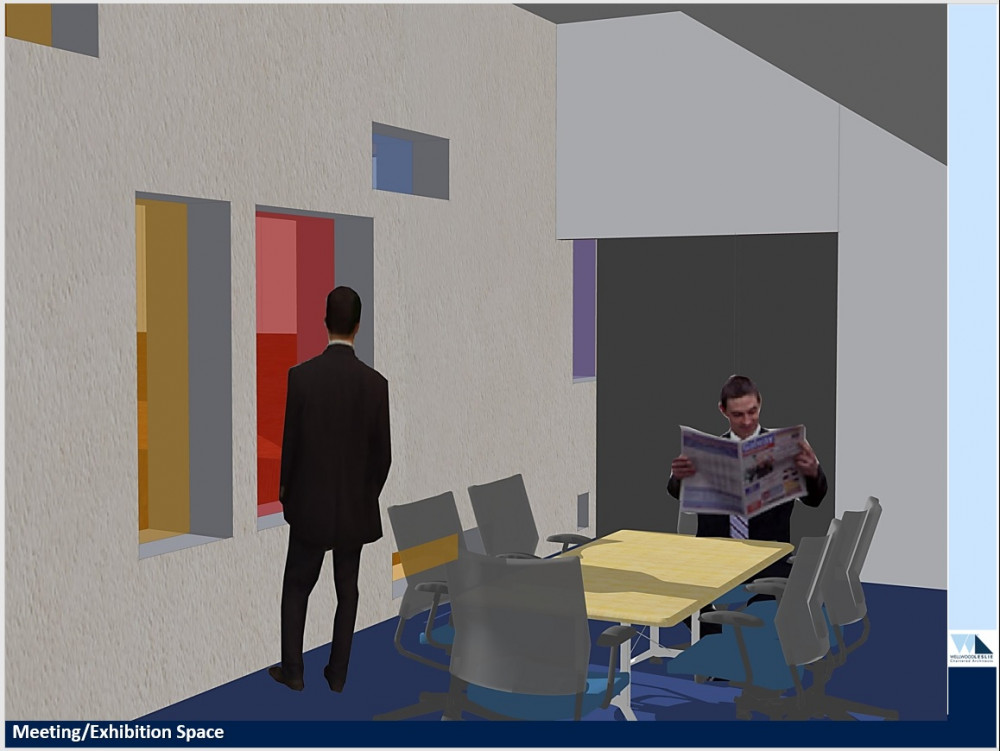 To access the upper level an accessible lift is planned for installation. This will alight at the first floor giving direct access to the multi-purpose room and meeting rooms. On this same level an accessible toilet will be available. Alongside the lift a short set of stairs will give access to the main toilet block.
The estimate costs for our vision is £245,000.00. We are now in the process of applying to funding bodies for their support in our challenge and aim to begin works in early 2019 with a target date for completion of June 30th 2019. If you can help in any way, with time, talent or finance don't hesitate to get in touch with us - bsweetin@churchofscotland.org,uk